Strategies to Assist You During the Detoxification Process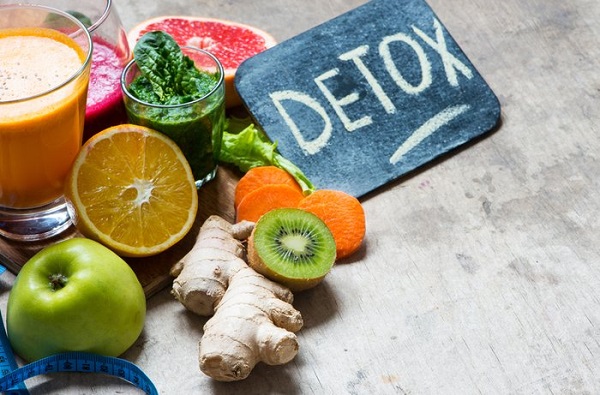 Extended use of drugs and alcohol can build up toxins in your body and damage your health. For instance, toxins such as ethanol from alcohol can damage your body tissues, organs, and other systems, leading to several health complications. Fortunately, receiving proper drug detox can help remove unwanted toxins that are harmful or detrimental to your body. Keep reading this guide to find out the strategies that can assist you in managing withdrawal symptoms during the detoxification process.
Ensure you eat a balanced diet
Drug withdrawal can result in negative effects on your digestive system. For instance, you might experience symptoms such as abdominal cramps, headaches, runny nose, sweating, shivering, vomiting, diarrhea, and nausea. Therefore, you need to eat healthy foods even if you feel full. In other words, your body requires minerals and nutrients such as niacin and vitamins to endure detox.
For instance, you can consume five cups of veggies and fruit per day, legumes, lean meats, and fish to offer you proteins. You can also eat chocolate to help in releasing endorphins to make you feel happier. Not only that, drinking chicken soup can help in drug detox. However, you need to avoid saturated fats, oils, processed foods, refined sugars, and caffeine.
Stay physically active
It is recommended that you engage in low-intensity and regular exercise to overcome drug withdrawal symptoms. By enhancing blood circulation, your body can release the feel-good hormone known as dopamine. You can engage in exercises such as swimming, moderate hiking, walking, or playing football. Once you experience cravings, you can engage in squats and lunges. If you manage to move around, you can distract your mind and prevent yourself from wallowing.
Ensure you drink plenty of water
Water is one of the vital components that can flush away toxins from drug substances for a faster withdrawal. Therefore, you need to drink plenty of fluids, including coffee, tea, the healthiest fruit juices such as apple, beet, cranberry, orange, and grapefruit, to ensure your liver keeps in the detoxification process. You also need to replenish the water you will lose if you find yourself experiencing diarrhea and vomiting. Further, if you suffer from a runny nose and severe sweating, drinking cold water can assist in cooling down feverish temperatures in your body.
Seek help
You should not be ashamed to request help. That means you should not ignore the staff at a detox center near you who might attempt to console you. Remember, psychologists, nurses, doctors, physicians, therapists, and other clinicians have the best interests concerning your health. In other words, such professionals are available to enhance non-judgmental and friendly talk. Therefore, you can inform them about your emotions, frustration, anger, and pain you are experiencing. If possible, you can attempt to connect with your loved ones, such as a spouse, best friends, sibling, parent, or guardian, regarding your drug detox Denver progress.
Further, you need to participate in therapy and counseling sessions to alleviate emotional distress and develop healthy drug coping mechanisms. For instance, seeking behavioral therapy can educate people on developing positive thoughts to change their self-destructive patterns.
Complement medical detox methods with holistic ones
Seek holistic methods such as acupuncture, massage therapy, and chiropractic care can assist in managing withdrawal cravings and withdrawal symptoms during the drug detox process. For instance, through massage therapy and chiropractic care, chiropractic experts can physically manipulate your muscles to relieve tension, alleviating physical pain and stress. In contrast, acupuncture involves the placement of needles in certain body areas to reestablish blood flow, circulation, and balance to promote recovery.
Join a support group
Joining peer support groups, including Alcoholics Anonymous or 12-step programs, can provide tips and encouragement for individuals who are new to sobriety. With such programs, you can receive support to help in reducing drug relapses. In particular, during the drug detox, you can find it helpful if you surround yourself with others who have similar goals and are dedicated to sobriety.