What Factors Can Impact Your Health Insurance Premium? Here Are 5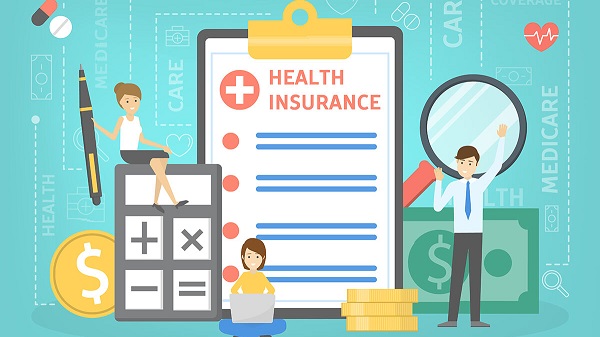 Finding the right health insurance can seem like a chore when you are first trying to figure everything out. When it comes to looking at plans through Google or obamacareplans.com, you may find yourself asking more questions than you even began with.
If this sounds familiar, you are not alone. One of the top questions insurance shoppers have is how they can save money. While this is an important question at any time, it can be particularly useful when looking ahead. To do this, it can be helpful to know what factors can impact your health insurance premiums.
1. Where You Live
When insurers calculate your rates, one of the first factors that they consider is where you live. If, for example, you live in a location with notably high health risks, you can expect to have higher premiums than somewhere that is statistically healthier. Other factors about a location can also have to do with how much your rates are. The average cost of living and local economy also play a big role.
2. History With Tobacco
Are you a smoker? If so, your relationship with cigarettes or other forms of tobacco can negatively impact your monthly health care costs. In most cases, smokers can expect to have higher rates than nonsmokers because of the health risks associated with smoking. Although some people might want to withhold this information from their doctors to save money, doing so can be detrimental to your health.
3. Coverage Plan Choice
Another factor that will impact how much you will pay every month for health insurance is which plan you end up choosing. For example, you can pick between several Bronze, Silver, Gold, Platinum or Catastophhihc health care plans through the government. The health care plan that will work best for you and your family will depend on your unique situation.
4. Your Current Age
How old will you be this year? Your insurance company will definitely want to know this information, too. Typically, the older you are, the higher you can expect your insurance costs to be. In some cases, insurance premiums cost up to three times as much for older individuals. Because health generally deteriorates as people get older, medical charges tend to reflect that.
5. Who It Covers
Are you seeking insurance coverage for just yourself, or are you trying to cover your spouse and/or children as well? If you are single, your health care premiums will be much cheaper than if you have a large family. With each additional person that you add to your policy, you can usually expect to pay at least a hundred to a couple hundred more dollars monthly.
If you are just trying to find some affordable health insurance, all of this information might be overwhelming, but it is no less important to pay attention to the details before agreeing to any policy terms. Depending on your situation, finding premiums that are within your budget might be a challenge. While there are several factors that can impact your rates, the good news is that your gender and medical history cannot.
Health insurance is complicated. Quite often, the decisions of insurers do not make sense. Understanding how these companies make decisions can help you find some clarity.